Israel continues its fight against the coronavirus outbreak. Infection rates are currently high and worrying, stable around 2,000 new cases a day. New measures are being implemented to lower the spread before students return to the classrooms in September. Unfortunately, unemployment remains high – before the economic slowdown, the rate was 3.9% whereas today 21.6% of the workforce is without work (as of August 10).
Israelis have never faced a greater need for support. Keren Hayesod is proud that, together with you, we are ensuring that crucial programs assisting Israelis can continue to operate.
Below is a look at some of the ways our projects are helping Israelis during this difficult this summer.
History Made With Charter Flight From Mexico
"Aliyah is an opportunity for us to return home.  It could not have happened for us in a better way than Operation Home."
– Galia Goldrin, New Immigrant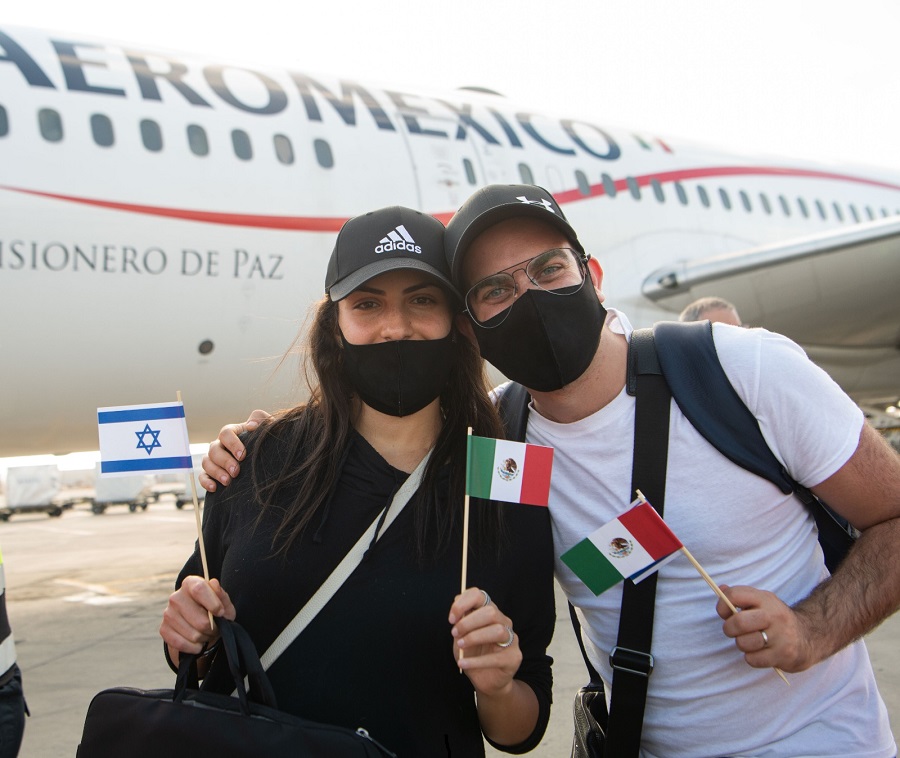 The first-ever charter flight from Mexico landed in Israel on Tuesday. Onboard were 50 new immigrants and 150 young adults that will be participating in Masa programming. It is inspirational to see Jews continue to arrive in Israel during this period. Despite the coronavirus outbreak and a mandatory 14-day quarantine for international travellers, we are continuing to welcome Jews home.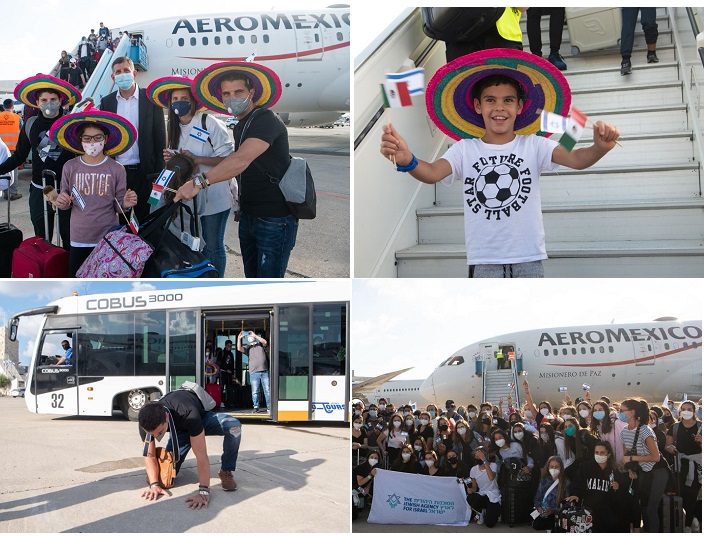 The flight was made possible in partnership with the Jewish Agency for Israel and the Zionist youth movement Hanoar Hatzioni.
To be a part of their journey, a donation of $4,400 will ensure that these new immigrants benefit from absorption projects to help them thrive. Donations of all sizes appreciated. To make a gift to the people of Israel, click here.
---
Welcome To The New Ulpan Etzion Jerusalem Cohort!
Ulpan Etzion Jerusalem has opened to Cohort 142, the first new group since the coronavirus crisis began in March. Ulpan Etzion, the very first ulpan founded in Israel, helps new young adult immigrants succeed in Israel by providing Hebrew classes and social programming. Found in many absorption centers, the project is supported by the Jewish Agency for Israel and Keren Hayesod. We know that this group will be particularly special as these young adults chose to move to their homeland despite the health and economic difficulties the country is facing. We wish them much success on their aliyah and absorption!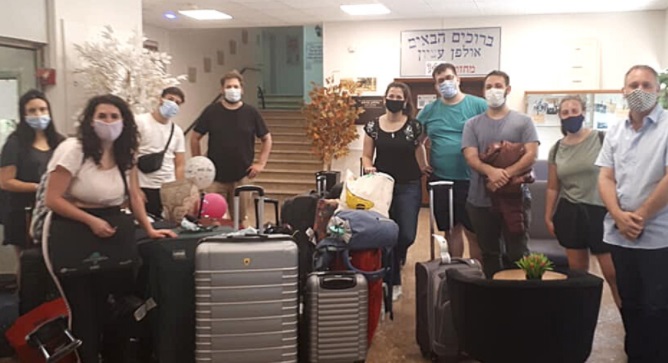 If you would like to help new immigrants succeed in Israel, a donation of $3,300 will ensure that one young adult can benefit from the Ulpan Etzion program. Donations of all sizes appreciated. To make a gift to the people of Israel, click here.
---
Net@ Participants Supporting Their Communities
Net@ has undertaken incredible community service projects throughout the coronavirus crisis. With the crisis still unfolding, Israelis are expecting the new school year to involve distance learning. Net@ is now collaborating with local businesses on the "Mitchavshim" (Consideration) initiative. Net@ participants are using their training in computers and the Net@ FixIt labs across the country to upgrade older computers with new hardware, operating systems, Microsoft Office software and more. The completed computers are being donated to students across the country that need the computers to ensure they can participate in their school classes.
Net@ focuses on providing a dual curriculum in technology and leadership. Since the coronavirus outbreak began in Israel, we have been proud to see Net@ participants unleashing their potential. They have become agents of change in their communities by using the skills they have gained from Net@.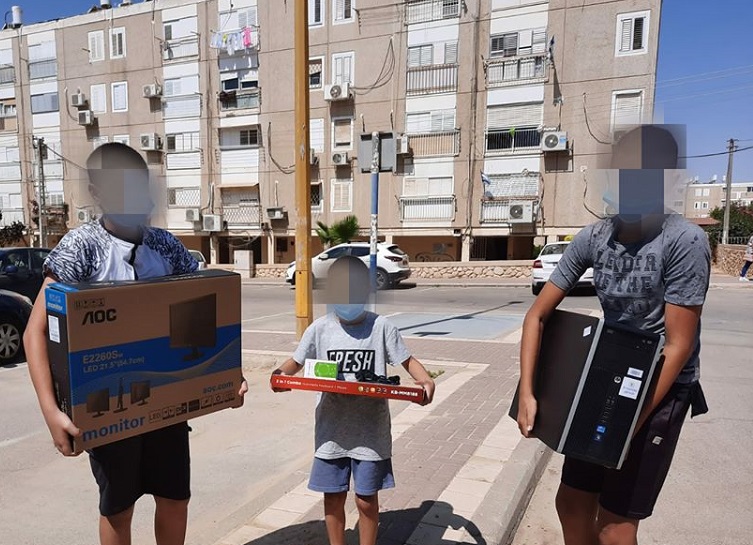 If you want to help Net@ participants be leaders in their communities, a donation of $1,700 will help provide a student in the periphery benefit from a dual curriculum in technology and social activism. Donations of all sizes appreciated. To make a gift to the people of Israel, click here.
---
Keren Hayesod would like to thank you for your support and for being a part of our global family. Together, for 100 years, we have stood side-by-side with the people of Israel. Now, more than ever, we remain committed to our mission and to our global family.

Privacy Overview
This website uses cookies so that we can provide you with the best user experience possible. Cookie information is stored in your browser and performs functions such as recognising you when you return to our website and helping our team to understand which sections of the website you find most interesting and useful.